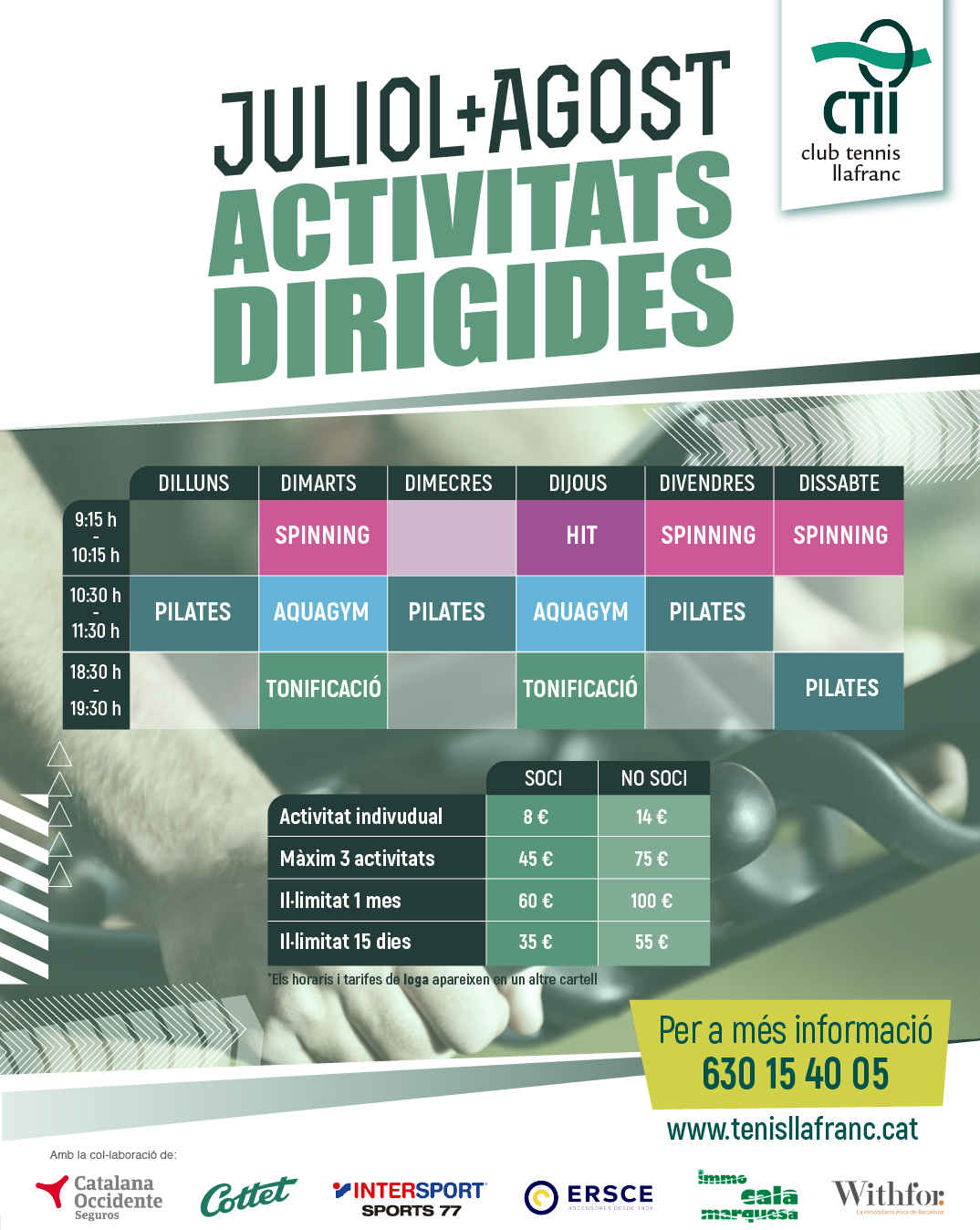 "With 10 sessions you will feel better, with 20 you will look better and with 30 you will have a new body" Joseph Pilates. The Pilates method offers many benefits thanks to exercises that combine stretching, toning, shrinkage and maintaining posture to provide support to the skeletal system. It is focused on strengthening the center, stretching and making the spine more flexible and increasing muscle tone. You will improve your posture, the alignment of your body and help you prevent injuries. This activity is recommended to everyone: young people, the elderly, pregnant women, athletes, etc.
Sessions to improve our physical and mental state. Combination of techniques with the aim of toning, strengthening and making our body more flexible while we de-stress and load energy. They are done in groups and music is essential to develop their activity. Everything is worked but without excesses. Different levels of intensity are offered: smooth and medium. Within the same group, students can adapt the intensity of the work to their particular conditions.
Aimed at people interested in improving physical fitness in general or specifically and who want to work on their own. A personalized program will be developed that can combine the work in the machines with gymnastic exercises and that will be reviewed according to the evolution of the student. Recommended for those who want to increase their performance in other sports activities (tennis, paddle tennis, etc.).
Yoga is a practice that connects the body, breathing and mind. This practice uses physical postures, breathing exercises, and meditation to improve overall health. Come try it at Club Tennis Llafranc from Ainania and all his team from
Nusa Studio Llafranc
. Every Wednesday from 19 am to 20 pm and every Saturday from 9 am to 10 pm.
ADVANTAGES FOR MEMBERS
Every Wednesday included in the membership fee, free yes!
Saturdays with special discount. Don't miss it!
And if you can't attend, download your sessions online.